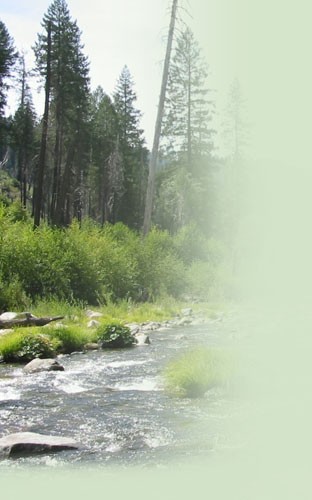 How it works
Choose the time you want to meditate.

The CD tracks allow you to choose 10, 15, 20 or 30 minutes. Pick the time that best matches your needs.

Set the volume and play only one track.

Adjust the volume to meet your mood or other needs. The CD does the timekeeping for you.

The soothing stream relaxes you and masks unwanted noise.

The high quality recording transports you into the serenity of a remote mountain stream. Turn the volume up and you can meditate in a construction zone.

When your meditation time is up, the stream fades away.

You rejoin the world naturally. Most people arise gently as their normal active life sounds come back.

A Black-headed Grosbeak sings 30 seconds after each session to let you know its time to get going.
What People Are Saying
"John and I want to thank you for putting this wonderful CD together… when we only have a short time to unwind, we can choose the track that best fits our timetable."
John & Karen D. – New Mexico
"Compared to other meditation and relaxation CDs, this is more relaxing because it is not distracting."
Crystal T. – Florida